Address map(written in Japanese only)
Address:Kuno 3664-8 Odawara city Kanagawa pref Tell:0465-34-4909
Visit by bus
Please go to No.2 of bus stop at east exit of Odawara station
and ride the Izu-hakone bus bound for Odawara flower garden
You will get it off at Zarugikuen-mae (Odawara-city crematrium) and reach the crematorium in about 3 minites walk.

Total time required: About 35 mins.
Fare:One way \ 400 (1th oct/ 2022 revision)
Map around odawara-city crematorium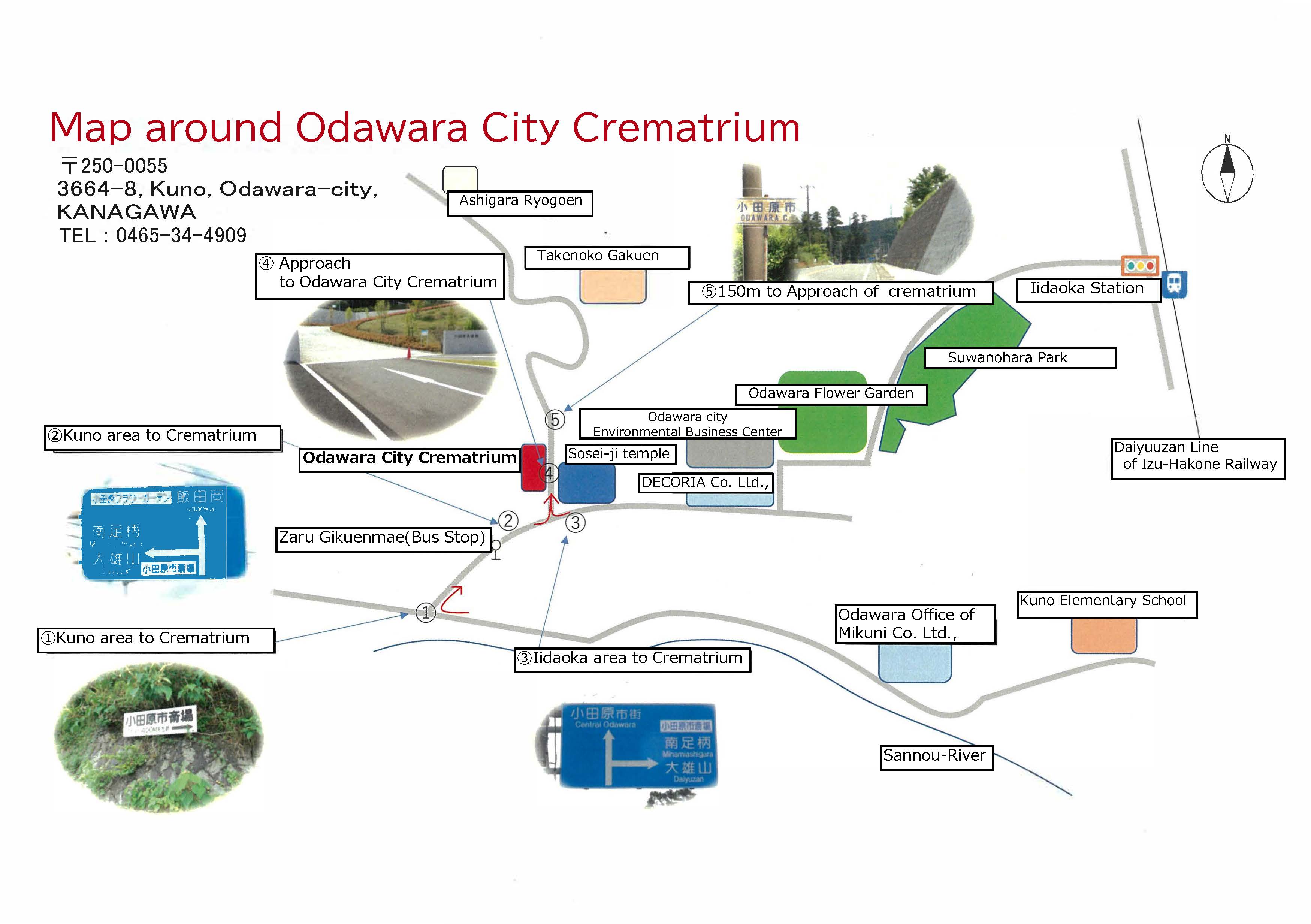 ※ Click here to print

ODAWARA CITY CREMATORIUM
 〒250-0055
Kuno 3664-8 Odawara city Kanagawa pref
 TEL : 0465-34-4909  FAX : 0465-34-4915
 OPEN : AM8:30 / CLOSE : PM5:00
【Designated administrator : ODAWARA CREMATORIUM PFI Co., Ltd.】
Copyright © Odawara Saijyou PFI All Right Reserved.